Google Lens gets new filters for Android and iOS devices this week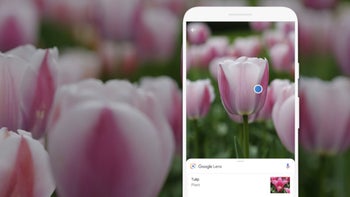 Google announced early this month that its
Lens app
will receive important improvements in the coming weeks. Some of these improvements will go out to Android and iOS users this week and involves Lens filters.
A new set of dining and translation filters will be rolled out to Google Lens users on iOS and Android smartphones that support ARCore,
TechCrunch
reports. The new filters will be available by accessing Lens in the Google Assistant, Google Photos and Google search apps.
However, if you're using a Pixel phone, you'll find that
Google Lens
has been implemented directly within the camera app. But how are the new Lens filters going to help you and why are they important?
First off, the dining filter will allow you to point the phone at a menu and Lens should highlight the most popular dishes listed or offer you in-depth food details and photos from the restaurant's
Google Maps
profile.
The new translation filter enables Google Lens users to snap a picture of a sign in a foreign language to be translated. Although this feature was available via Google Translate app, a lighter version has been embedded into Lens.
Google says that both new filters will be rolled to all compatible Android and iOS devices starting today and should be available on all devices later this week.