Google Maps is getting an awesome feature borrowed straight from Yelp
4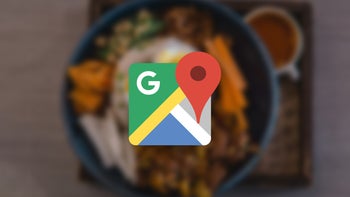 Over the past couple of years, Google Maps has transformed from a simple navigation app to one of the most powerful information data bases for travelers and commuters around the world. Booking a hotel room, reserving a table at a restaurant, or simply checking working hours are all things made increasingly easy through Google Maps with its community-driven spirit. Soon, a new feature will be added to that ever-expanding list that will challenge Yelp.
Crowd-sourced reviews are nothing new on Maps. As is, the app sends notifications to users, prompting them to rate places they've visited, and encourages them to share pictures. However, Google is looking to implement a new, dedicated food review system into the app, thus allowing users to rate individual dishes when visiting restaurants. The system will take a few factors into consideration, such as pricing, quantity and quality, and will ask users whether they'd recommend the dish or not. And, of course, everyone will be encouraged to snap some photos of the impressive (or otherwise) dishes that they got served.
Select venues on Google Maps already offer a "Menu" tab that can give you a rough idea of what to expect and how much it will cost, but the update aims to expand this functionality and put crowd-sourced reviews at the forefront. Ultimately, the goal is to have detailed menus for each venue, divided into sub-tabs based on popularity and the type of dish.
Currently, dishes in the "Menu" tab are presented in a simple list form, but in the future they will appear in card form alongside user-made photos. You will be able tap on them to see others' reviews, leave your own, suggest edits, and so on. Google has already started an initial testing phase of the feature, as spotted by
9to5Google
. A wider roll-out can probably be expected in the coming months.
With the implementation of food reviews in Maps, Google has Yelp in its sights. Both apps have long offered similar features, including restaurant reservations and user reviews, but Yelp had the edge when it came to detailed, crowd-sourced food reviews. With Maps adding this feature to its roster, it has the potential of becoming a viable Yelp competitor on all fronts.