Google Keep adds note sharing and real-time collaboration
12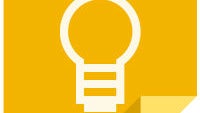 Google Keep is a pretty solid app, but the trouble with it is that it is one of the Google apps that gets updated less frequently than most. That ends up meaning Google Keep is on the more simple side in terms of features compared to other note-taking/to-do apps. But, a new update is adding a couple very nice collaboration features to Keep.
The new update to Keep allows you to share notes with others, which is something we had expected to come to the app a long time ago. But, even better is that along with the new sharing options, Keep allows for real-time collaboration on notes. On a basic day-to-day level, this means that you can have shared shopping lists; but, there are obviously more advanced uses for work and play. The update also makes it easier to search through your notes and find something that you want. This means you can find notes by various attributes like color, if they are shared, have a reminder, are lists, or have an image or audio attachment.
Overall, this is one of the bigger updates to Google Keep in a while. It is rolling out now, meaning Android users should get it sometime in the next week or so; and, the web version has likely already been updated.