Google Earth update carries a much-needed bug fix, Tegra 2 owners rejoice
1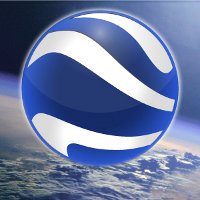 Some software bugs don't impact the performance or usage of certain apps, but in more serious cases, they can prove to be overwhelming – even downright annoying! Well, for those using an
NVIDIA Tegra 2
device, they know all too well how frustrating it can be, seeing that the last update for the
Google Earth app
brought along one
infuriating bug
that causes the app to crash upon start up.
Thankfully, it seems that the Google Earth developers have listened to these problems from owners, and now there's a
new
software update that completely squashes the problem. Apparently, NVIDIA uses special instructions for its chip, and of course, things tend to work cohesively all in the background when things are right. However, other specialized hardware can result in some difficulty for even the most generic apps to work properly – like Google Earth.
Considering that the update addresses these bugs, it makes you realize how things aren't all that equal in the world of Android. One device might work properly running the same app, while another might outright crash and burn. Still, it makes you take a meticulous look at the whole argument surrounding fragmentation with the platform.
In any event, the issue has been resolved for NVIDIA Tegra 2 devices – so users can once again enjoy the full fidelity of the app.
source:
Android Market
via
Android Central