Google Duo update sets up app for special Valentine's Day video effects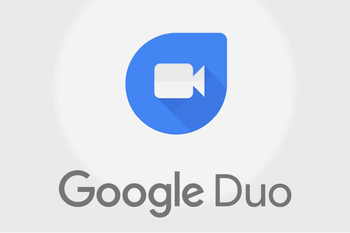 The Android version of the Google Duo video chat app will soon be updated to version 46, which includes a solution for those who have an overflowing contacts list for the app. Tap the three dot overflow menu at the top right of the screen and a new "Add to favorites" option will be seen. Tap on it this choice and you'll see a list of your favorite contacts and your full contacts list. You can select which names you want to add to your Duo favorites list.

However,
according to Android Police
, which spotted the update, there is a problem. People on your contacts list that haven't been called yet with the specific phone in your hand (perhaps it is a new handset), don't show up in the Duo favorites list even after a notification shows that says they have been included. Either the feature wasn't supposed to roll out yet, or Google will have to push out a bug fix.
Version 46 of Google Duo will also includes code that prepares the app for a special Valentine's Day video effect. The code refers to a "single tap valentine effect" with another line mentioning a "single tap valentine effect home screen hint." If you can't be near your Valentine on February 14th, perhaps a romantically themed video will help bridge the distance. Other lines mention video effects without the reference to Valentine's Day, so Google could be soon adding other neat new video looks unrelated to the holiday.
One last note. When we opened Duo today, we received a pop up that said that Duo video and voice messages can now be recorded without a call being made. These recordings can be shared to family and friends. The pop up is one of the images that you can view in the slideshow below.

The update to version 46 of Google Duo might arrive anytime, so be on the lookout for the next new build of the app. Duo is available for both
Android
and
iOS
users.