Google Duo gains several new features in latest update
2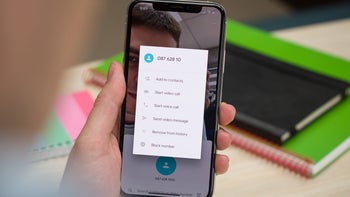 Google Duo
is getting some nice under-the-hood improvements over the coming weeks. Various aspects of the app will be enhanced, including security, camera, calls and messaging. Let's kick it off with the most mundane and leave rather uninteresting ones for later.
So, first off, we have a new option to take photos on smartphones, tablets, and Chromebooks while you're on a video call with another person. Photos captured in Google Duo can be shared with everyone on the call, but not yet in group calls.
After recently increasing the number
of participants in a group call to 12, Google
announced
today that it will further increase the number of participants to an undisclosed number in the coming weeks. This specific improvement will be available on both Android and iOS platforms.
One other interesting new feature revealed today is the option to automatically save messages in Google Duo rather than having them expire after one day. Messages sent using Duo's AR effects, simple notes with text or doodles can all be saved within the app.
Finally, Google plans to add a new video codec technology that will enhance video call quality and reliability, regardless of the connection quality. It's a nifty improvement that will certainly come in handy when your network coverage is below average.
All the new features and improvements unveiled today will be available in the coming days or weeks, so check your Google Duo app to see when they're going live.