Google Docs for Android gets cool web clipboard feature and new languages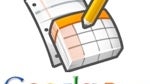 Google Docs Android app has gotten an update which adds some new features. The update includes support for 45 new languages, support for other Office suites and the addition of a pretty cool new Web Clipboard.
The Google Docs blog post about the update mentions the 45 new languages and has a link, but even the linked page doesn't list all of the new languages available. It seems safe to say that all European languages would be supported, plus quite a few more, but unfortunately you may just have to check the Market to see if Docs is available in your preferred language.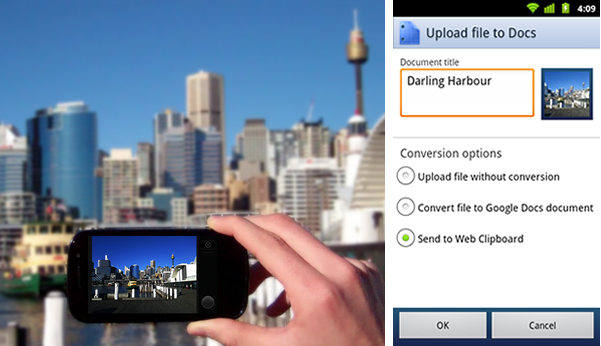 The Office support means that in addition to viewing and editing files within Google Docs, users will also be able to open files in Documents to Go or QuickOffice. But, the coolest addition is Web Clipboard. The option shows up as an addition to the uploader screen when sharing a photo to Docs. If you choose to send the photo to the Web Clipboard, you'll then be able to paste it into a document through your desktop browser. Definitely a nice way to cut out steps when adding a mobile photo to a doc.