Gmail for iOS update includes UI changes for the Apple iPad
1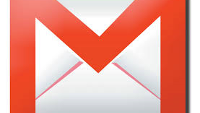 An update to Gmail for iOS in the App Store, brings some changes to the app's UI for the Apple iPad. First, let's talk about the changes to the Apple iPhone portion of the app. They include bigger fonts and a matching status bar.
For Apple's full-sized and mini tablet, it is a different story. Hold your iPad in landscape mode and you'll notice a navigation bar for the left hand that brings quick access to the inbox tabs and lets you switch between categories and accounts.
Another change to the Gmail for iOS UI for the iPad allows messages and message composition to cover the entire screen in portrait mode, instead of just a portion of the screen. The update also adds better scrolling for iPad users. The updated app is available now from the Apple App Store.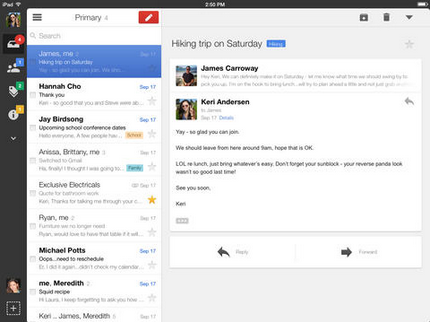 Updated UI for the Apple iPad comes with the update to Gmail for iOS
source:
GmailforiOS
via
9to5Mac