Giveaway: Two 5-terabyte CDN accounts from MaxCDN
4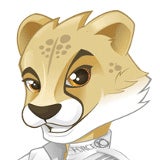 Here's a wonderful giveaway for those of you who have webpages of their own and would like to speed up their performance. Our partners from
MaxCDN
are giving away two 5-terabyte CDN (content delivery network) accounts that will serve you faithfully for a whole year.
The benefits to having a speedy CDN service are many. Most importantly, your webpage loading times will get faster, and your site's overall reliability will noticeably improve. All of this will quickly lead to more page views, better search engine optimization and, of course, much happier visitors.
One of the best things about our partner's service is that its very flexible, thanks to an advanced but easy-to-use control panel, and it's also very easy to set-up and integrate with popular content management systems like WordPress or Joomla, as well as custom ones.

It's the month of giveaways here at PhoneArena, so why don't you, enterprising individuals, go ahead and take advantage of this one?
In order to have a chance of winning one of these two 5-terabyte MaxCDN accounts, check out the available options in the form below - each one will bring you additional entries for a bigger chance to win!