Get these three premium iOS apps while they're available for free
4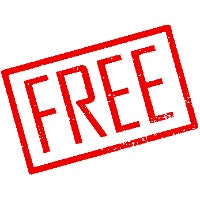 It's always good to get some paid apps for free, and today, iPhone and iPad users are being treated to some sweet freebies. A number of iOS apps have broken free from any price tag chains and are currently available for free for a limited amount of time. Thus, if some of these look like something you'd normally throw your money at, be sure to snatch them while said promotions last. Without further ado, let's delve in and check out the apps in question.
The first one is Downloader for SoundCloud – as its name suggests, it will allow you to export SoundCloud files to your iDevice and listen to them whenever and wherever you desire, regardless of internet connectivity. Definitely a nifty solution for audiophiles.
Gamers, don't feel left out! RPG Band of Monsters, a JRPG game, can be snatched for free, too. Its price has been slashed from $7.99 all the way down to nothing, so if you are into such games, definitely don't miss your chance. Another free-for-a-limited-time game that might catch your attention is Kick the Buddy: Second Kick. In this rather peculiar, yet entertaining title, you'll have to scorch some doll-like characters with a pretty impressive arsenal of weapons, traps, and even... tanks. If you find pleasure in harming lifeless dolls in a virtual fashion, then why don't you go ahead and indulge yourself in some destructive fun? Kick the Buddy: Second Kick will cater to your needs.
Download:
via:
TUAW