Get the iPhone 8 for free on AT&T, plus sweet discounts for existing customers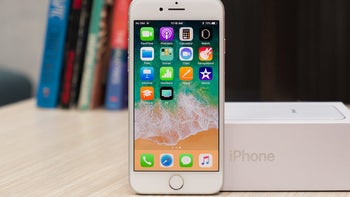 One of the best things about a new iPhone release is that older models usually get a substantial discount. Right now, AT&T customers can snag an
iPhone 8
for free with a current deal on Best Buy.
The iPhone 8 was released in late 2017, making it just over two years old. However, it's still an able performer that should offer great value for anyone who doesn't need the latest and greatest. It's also the most recent iPhone to still feature the home button, so it could be a great fit for folks who still haven't cozied up to the newer gesture controls.
With the current deal on Best Buy, AT&T will give you bill credits to match the price of the phone, so you end up paying the excellent price of zero dollars for your new iPhone.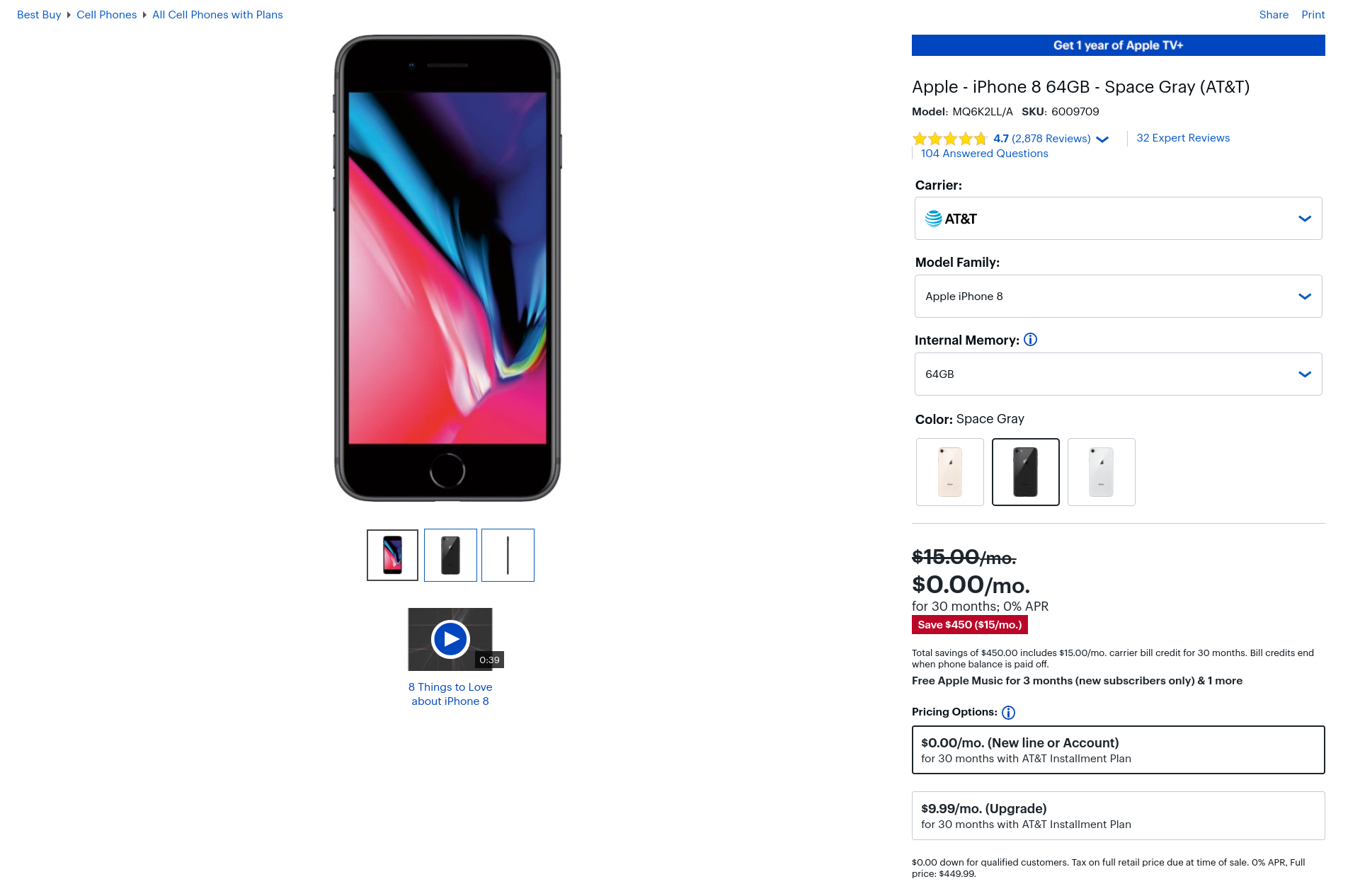 Unfortunately, this deal does require a new account or a new line. If you're an existing AT&T customer who doesn't want a new line, the good news is that you can still get a good discount. Best Buy and AT&T are also offering 33% off monthly installments, which brings down the monthly payment to just $10/month. After all of the installments, you'll have ended up with a $150 overall discount. Not bad!
Both of the deals above are for the 64GB variant of the iPhone 8. The 256GB version is also available at a discount for $20/month, or an overall cost of $600. Plus, you can get a free year of Apple TV+ with any iPhone. Find the link to all of these deals below.