Gboard bug prevents users from glide typing, but here is how you can fix it
4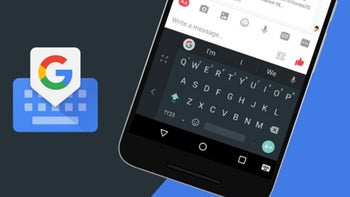 It appears that one of the
Gboard updates
released by Google recently may have added a bug that is now preventing users from glide typing correctly. Also known as "swipe typing," Gboard's glide typing feature can even break completely, so you can imagine the frustration that many Android users have been subjected to.
The issue appeared only recently, but Google has already acknowledged the situation and promised to provide
Gboard users
a fix very soon. The developers have even offered those anxious to start using glide typing again a workaround:
We're aware of a bug that affects glide typing accuracy in Gboard. We're working on a fix; in the meantime, force-quitting Gboard or rebooting your phone may provide a temporary solution.
Well, you'll be pleased to know that if you're using the workaround provided initially by Google, the issue will completely disappear and you'll be able to take advantage of Gboard's glide typing. We don't know if Google will still deploy a bug fix for
Gboard
, but if you have any issues with glide typing, use the workaround above.