Gboard for Android beta update now allows Android users to create custom GIFs
3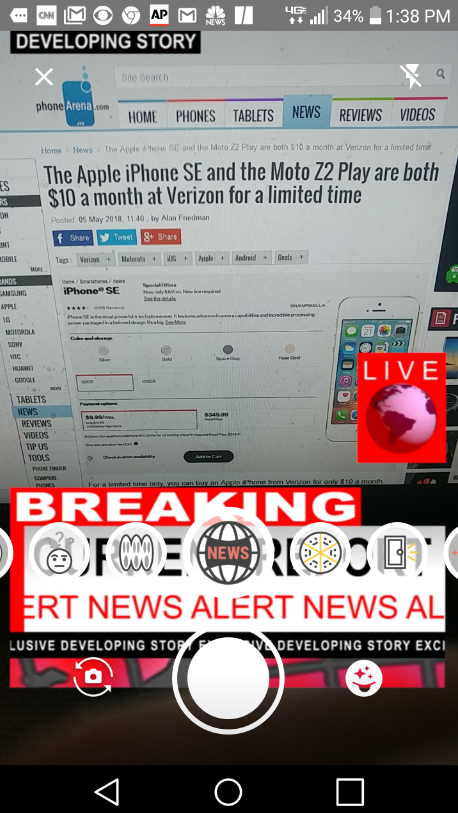 Beta testers for the Android version of the Gboard app can now create their own GIFs
A beta update to Google's Gboard keyboard app for Android now allows beta testers to create their own customized GIFs. This is found on version 7.2 of the app. To create your own GIF, open the GIF interface and tap on "My GIFS." From there, click on "Make a GIF" to open the camera UI. Once you record up to 3 seconds worth of material, you have a choice to add several filters including question marks, breaking news, a slamming door and more.
Your creation will be kept in the My GIFS tab for future use. If you are a beta tester for the Gboard app and the feature is not appearing, it could be that your phone has yet to update Gboard. All you need to do is open the Google Play Store, tap on the hamburger menu icon, click on my apps & games, and look for Gboard under Updates pending. If you find the app there, click on the Update box, and the feature will show up the next time you open the app. Hopefully, Google won't wait too long to decide that the feature is ready for the public version of the app.
Of course, Gboard features its own library of ready made GIFs for your use. While the process of creating your own doesn't take long at all, if you are in a hurry it might be easier just to go with an animated image from Gboard's GIFs vault.
source:
Gboard
via
AndroidPolice