Gawk hopelessly at these new all-screen Sharp phones you won't be able to get outside Japan
41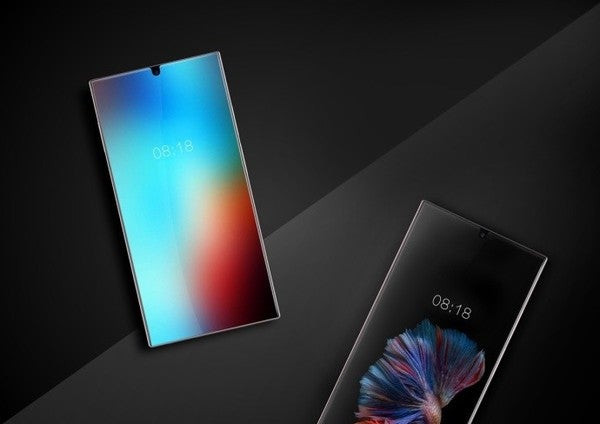 New Sharp phones
Wow! Seriously, look at Sharp's brand new phones and tell us 2017 hasn't been an extra special year for smartphone design! We always counted on the Japanese firm to lead the bezel-less movement, as it's always had a thing for making minimally framed phones - even back when the technological means to do so weren't really there.
Now, Sharp has reached the point where it seemingly can't go any further with minimizing screen bezels. This happens with the brand new Sharp FS8016 and FS8010 smartphones, set to debut in Japan this July. Stunning design aside, they feature 5.5-inch 1080 x 2048 displays, duo cameras (12MP + 8MP), and up to 6GB of RAM.
Surprisingly, though, the processors that power them are Qualcomm's low and mid-range models. The FS8016 runs on the Snapdragon 660, while the FS8010 is based on the Snapdragon 330. So capable and sleek as they are, these Sharp phones are no flagship material. But the design work kind of makes up for that – it's seriously impressive stuff, the kind of we expect from industry leaders Samsung and Apple.
If designing such phones is possible now, these displays will eventually come to phones sold worldwide and this could mean the end of the screen bezel as we know it. Of course, there's the possibility that these phones will look a little different in real-life shots. But the core idea is clearly there and it's more complete than Xiaomi's try at a bezel-less smartphone, the
Mi Mix
.
What do you think of Sharp's design? Is it cool? Slightly dangerous? Maybe a bit too refined to be true? Tell us what you think in the comments below!