Gartner: 52% of all smartphones sold in Q4 were branded Apple or Samsung
34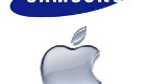 Gartner released its latest stats for the fourth quarter and all of 2012. Overall, the number of mobile phones sold to end users totaled 1.75 billion, a 1.7% drop from 2011. That means that 2012 was the first time since 2009 that overall handset sales declined. Meanwhile, the number of smartphones sold in the last three months of 2012 hit a
record 207.7 million units
, up 38.3 percent from the same quarter in 2011. Feature phone sales totaled 264.4 million in the fourth quarter for a loss of 19.3% Gartner sees another drop in featurephone sales in 2013 with smartphone sales estimated to come close to 1 billion.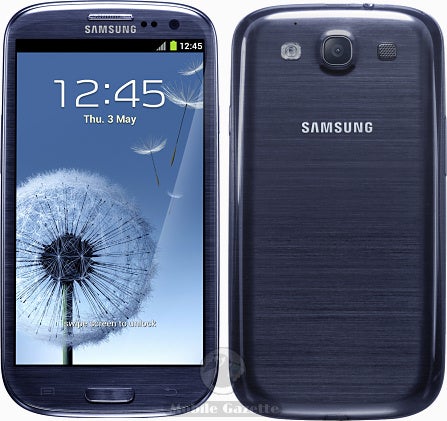 The Samsung Galaxy S III helped Samsung get to the top in 2012
In the fourth quarter, better than 52% of smartphones sold were either a
Samsung or an Apple iPhone
. That is up from the 46.4% share those two combined to own in the third quarter of 2012. Samsung led all mobile phone manufacturers in the fourth quarter with a 22.7% market share, up from 19.6% in 2011. Behind Samsung in the fourth quarter was Nokia with 18%. In 2011, Nokia led the way with a 23.4% share. Over the year, from fourth quarter to fourth quarter, Nokia saw its mobile handset sales plunge from 111 million to 85 million. Samsung's went from 94 million to 107 million. Apple was third in the fourth quarter with a 9.2% share of all mobile phone sales, up from 7.4% in 2011. ZTE and LG were fourth and fifth respectively.
For the year, Samsung took over the
mobile phone market share crown
from Nokia with 22% to Nokia's 19.1%. The year before, it was Nokia (23.8%) on top of Samsung (17.7%). Apple was third with 7.5% of total handset sales for 2012 followed by ZTE and LG with 3.9% and 3.3% of the market respectively. Then called Research In Motion, now called BlackBerry, the 'Berry manufacturer held only 2% of the market last quarter, topping Motorola's 1.9%
Android held an amazing
69.7% of the smartphone market
in the fourth quarter, up sharply from the 51.3% it held the previous year. Dropping from 23.6% to 20.9% was iOS despite selling 8 million more units year-over-year. There was a big drop off to third place with RIM (now BlackBerry) next with a 3.5% share down sharply from 8.8% in 2011. And Windows held a 3% slice of the pie on Q4 2012, showing how tight that battle for third place is going to be in 2013.
source:
Gartner
via
Engadget