Gameloft updates Tintin game after accidentally delivering 2D to devices
1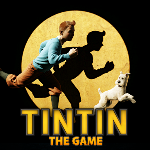 If you're like us, you may have jumped all over that Gameloft 99 cent deal over the past week, and if you're like us you may have noticed that the Tintin HD game wasn't so much HD as it was 16-bit. Don't get us wrong, the game was still quite fun, and since we hadn't paid the full $6.99 for the game, we didn't question it at first. But, it turns out that was definitely a mistake and one that Gameloft has corrected.
If your device isn't on the list, Gameloft is issuing refunds to users. In case you uninstalled the game when having this problem, you can download it again from the
Android Market
, of course if you already got a refund, you will have to pay the full $6.99 for the game now that the sale is over.