Gameloft bringing 11 games to BlackBerry 10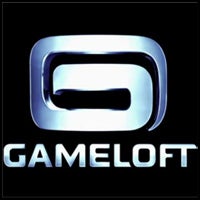 Popular game developer, Gameloft, said, "
We are happy to state that with a very organized developer website, and effective debugging tools, the resources provided to us have enabled us to work quickly and efficiently. Thus, as we are set to optimize 11 new titles from Gameloft covering a variety of genres ranging from hardcore to casual, while also boasting the distinctive social integration of Scoreloop and BlackBerry Messenger.
"
A few of those titles will include Shark Dash, N.O.V.A. 3: Near Orbit Vanguard Alliance, Ice Age Village, and Oregon Trail: American Settler. Price points will range from freemium to $6.99. Shark Dash, N.O.V.A. 3, Ice Age Village, and Oregon Trail will all be available in the BlackBerry App World at launch with the rest of the titles following suit shortly thereafter.
"
We are thrilled to be able to bring some of our most popular titles to the BlackBerry 10 platform,
" said Ludovic Blondel, Vice President of OEM at Gameloft.