These ads show off the Samsung Galaxy S9 and S9+ camera features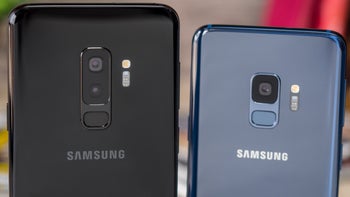 Samsung has released three ads to show off the reimagined camera on its
Galaxy S9
and S9+. Each ad shows a distinctive feature of the camera in Samsung's newest flagships, so without further ado, let's take a look at them.
Slow-mo waterfall
The first ad shows off the 960 fps 720p slow-mo video recording capabilities of the Galaxy S9 and S9+. Samsung is quite proud with this feature – it can turn 0.2 seconds of footage into a 6 second video, adding a dramatic effect to videos and allowing you to capture moments you've never imagined. This ad also reminds us that the new flagships have IP 68 water and dust resistance, as the featured lilac
Galaxy S9+
is covered in water drops while shooting the slow-mo video.
A dual aperture on a starry night
The second ad shows off one of the distinctive features of the Galaxy S9 and S9+'s camera – its dual aperture. The camera will automatically switch between the aperture settings – f/1.5 or f/
2.4
– depending on the surrounding light levels. For example, if you're taking pictures during daytime or in a well-lit place, the camera would use the f/2.4 aperture. However, if you decide to take a picture on a starry night, the Galaxy S9 / S9+ would use the f/1.5 aperture, resulting in a brighter, albeit a bit softer, shot.
An AR emoji while skydiving? No problem
The third and final ad highlights one of the more interesting features on the Galaxy S9 and S9+ – AR emoji, which allows the user to create a digital avatar that can be used in stickers and videos to further share with friends. You can also "transform" into one of the other characters available in AR emoji, including а unicorn, а chicken and... Mickey Mouse!