A Galaxy S9 Active never came, are you sad that Samsung may have killed its rugged line?
22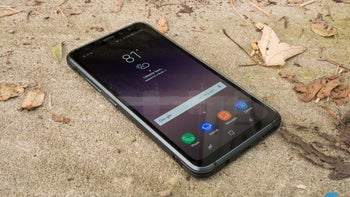 There is only one thing better than a Galaxy S-line phone, and it is its Active version. Top among the reasons is the fact that those usually ship with much larger batteries than the originals, righting the main wrong with Samsung's otherwise excellent flagships.
It seems that the
Galaxy S9 Active
is the exception, though, on account of the simple fact that it never materialized. We had codes like SM-G893 bandied about, hinting at a true Galaxy S8 Active successor, as that one carries the model number SM-G892, but in the end, we came up short.
So, if you hoped for a non-fragile S9, with a 5.8" QHD+ display, 4GB RAM/64 GB storage configuration, a Snapdragon 845 chipset, and a 4000 mAh battery, you may have been in for a huge disappointment. How huge?
Well, you tell us, as, right after Thanksgiving, we can be fairly certain that Samsung may have upped the water-tight certification of its flagships in 2018, but in the process, it may also have finally killed their Active versions for good. Did you like the Active line, or do you think there's no need for it anymore?