A Samsung Galaxy S9 Active is likely in the making (alongside many other 2018 Galaxy devices)
5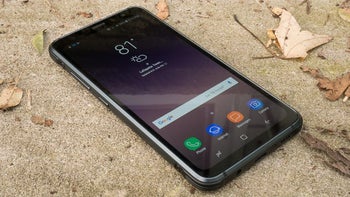 Samsung already confirmed that it's going to announce its Galaxy S9 smartphone series on February 25 at MWC 2018. For the beginning, the company will most probably unveil just two new handsets: Galaxy S9 and Galaxy S9+. But we're also expecting a Galaxy S9 Active to arrive this year (likely in the summer), and some freshly leaked info is suggesting that this should indeed happen.
According to a list that reportedly contains codenames of upcoming Samsung devices - uncovered by XDA Developers - Samsung has made three different Galaxy S9 models, codenamed star, star2, and astarqlte. We know that the codenames star and star2 have been associated with the Galaxy S9 and S9+ since last year. Samsung itself confirmed these codenames by including star in the file name of the invitation to its MWC 2018 event (see below).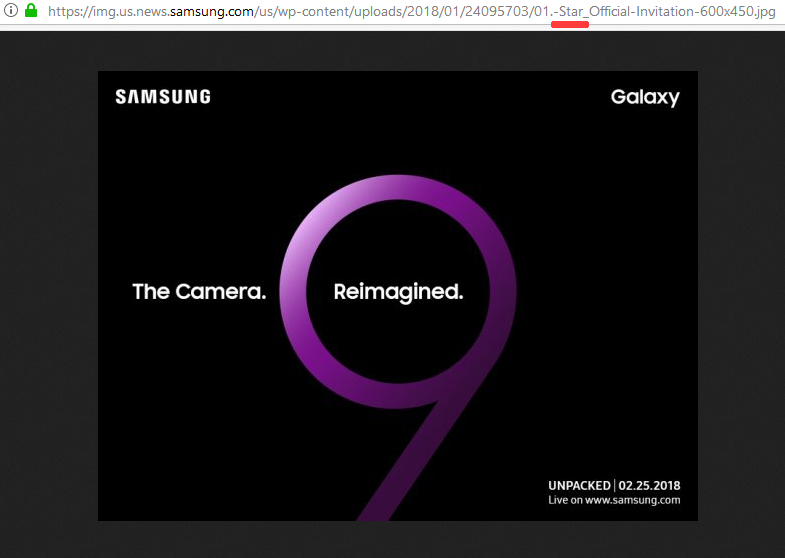 But what's astarqlte supposed to be? Well, the a at the beginning might stand for Active, and the q after star might mean that this is a Qualcomm Snapdragon-based phone (while lte is, well, LTE). Of course, it's possible that astarqlte is a different Galaxy S9 model, not an Active. However, Samsung released Active versions of it Galaxy S flagships each and every year since 2013, and we don't see why it would want to stop doing so in 2018.
At the moment, there is no word on what features a Galaxy S9 Active may bring. Nevertheless, we ca make some educated guesses based on the differences between last year's Galaxy S8 Active (pictured at the beginning of this article) and the regular S8. We're expecting the Galaxy S9 Active to be drop-resistant, and to sport a 5.8-inch screen that isn't curved. Moreover, the upcoming Active phone might pack a generous battery, possibly considerably larger than the 3,000 mAh unit that'll reportedly be found inside the normal S9.
The list of Samsung codenames containing the three star / Galaxy S9 smartphones also includes many other codenames of unreleased Samsung devices. For example, we're seeing crown on the list - as previously reported, this should be the Samsung Galaxy Note 9 (which isn't expected to be launched before the second half of the year). We're including the list below, alongside the devices that the codenames are (likely) related to.
astarqlte - Samsung Galaxy S9 Active
c10lte - Samsung Galaxy C10
c10plte - Samsung Galaxy C10 Plus
crown - Samsung Galaxy Note 9
degasy18wifi
grandppirislte
gtaxlad
gta2xl - Samsung Galaxy Tab A 10.1 2018
gtesy18lte - Samsung Galaxy Tab E 2018
gts4llte - Samsung Galaxy Tab S4
j2y18lte - Samsung Galaxy J2 2018
j3neolte - Samsung Galaxy J3 Neo
j3topelte - another new Galaxy J3
j4lte - Samsung Galaxy J4
j6lte - Samsung Galaxy J6
j7topelte - new Galaxy J7
j7toplte - another new Galaxy J7
j8lte - Samsung Galaxy J8
jackpotlte
jackpotqlte
jackpot2lte
jackpot2qlte
kellylte
lugelte
star - Samsung Galaxy S9
star2 - Samsung Galaxy S9+
For now, the codenames that don't have a normal name next to them are mysteries. But one of these could represent the foldable Samsung Galaxy X, which might be released before the end of the year. We'll be here to let you know all about Samsung's upcoming Galaxy devices, as soon as they're announced.
source: XDA Developers