GFX Bench 5.0 is here: the most intense gaming benchmark?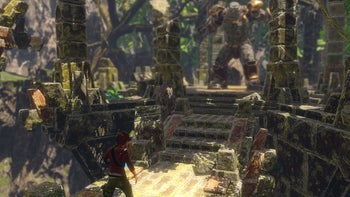 The most popular benchmark for graphics and gaming on both Android phones and iPhones, GFXBench, has just gotten its latest major update that adds its most intense test yet: the Aztec Ruins scene. And this one runs on multiple low-level APIs, so that you can compare the performance of devices in-depth.
The new testing scene runs in 1440p (high) or 1080p (normal) resolutions, and it can be run in OpenGL, Vulkan and Metal compatibility modes.
Other popular graphics tests that can be run on OpenGL or Vulkan for Android devices are benchmarks by UL (the 3DMark Sling Shot) and Basemark (the Basemark GPU test).
Why is it interesting to have both Vulkan and OpenGL testing? First and foremost, you can easily see whether a company's implementation of Vulkan performs as well as the accepted OpenGL standard.
We have already ran the GFXBench 5.0 Aztec Ruins test on a few devices and it reminds us of Tomb Raider in terms of visuals, while for the devices, this is one of the most stressful graphics tests out there. Interestingly, OpenGL scores are slightly higher than Vulkan scores on the
OnePlus 6
that we could quickly test. We will be looking to include this new graphics test in our benchmarking suite that all of the devices that we review run through.