Futurama: Worlds of Tomorrow animation and gameplay details revealed
0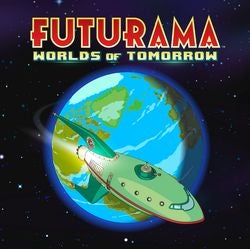 If you have been waiting for details about the new mobile game in the Futurama saga since February,
when the Worlds of Tomorrow title was officially announced
, we have some good news: Jam City has just released a new animated teaser trailer, which shows the original animation of the game, as well as some info about the gameplay.

As the teaser is the first new animation from the Futurama universe since the original TV show series ended in 2013, you might want to jump straight to to the trailer below, but the gameplay details are also worth your attention. According to the producer's press release, Futurama: Worlds of Tomorrow will offer a mix of different game genres including simulation, combat, galactic exploration, as well as choose-your-own-adventure mechanics.
The game is said to feature two main settings: "New New York" and "Space Adventures". According to Jam City, the former setting will focus on progressing the game's narrative and on character-building, while the latter will take the form of an arcade game, in which players will
"explore and battle their way through planets, nebulas, and other weird stuff across the Futurama universe"
.
The producer promises to share more original Futurama animation soon, so we will stay tuned for that, while waiting Worlds of Tomorrow to become available for download in the App Store and Google Play. No word on when exactly we can expect that, so all we know is that it will be
"soon"
.

If you want to be among the first to know about the release, you can pre-register at the YouWillPlayFuturama site. And if you do that, you may even receive "a special in-game gift" once you start playing.