French woman sets new bill shock record with 11.721 quadrillion euro phone fee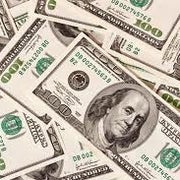 And the award for most outrageous phone bill goes to... Solenne San Jose – a resident of Pessac, France, who was asked by her carrier to pay €11,721,000,000,000,000. That's 11.721 quadrillion euro, in case you aren't sure how the astronomical digit is called, which is roughly $15.141 quadrillion by today's exchange rate. The subscriber had to pay the fee in order to terminate her phone account.
Now, this is obviously a mistake, supposedly caused by a glitch in the system or someone's finger getting stuck on the "zero" key on their keyboard's keypad. However, Solenne was initially told that the fee could not be amended. Thankfully, it later turned out that a "printing error" had caused 12 zeros to be added to the actual amount she owed, which was merely 117.21 euro. A lot more bearable. Good thing she didn't really have to pay the amount as 11.721 quadrillion euro is over 200 times more money that currently are in circulation throughout the world.
source:
The Age
via
NeoWin