FreedomPop inks deal with Intel; hybrid carrier will offer Wi-Fi first smartphone in 2016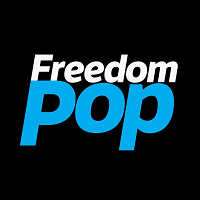 Hybrid carriers like FreedomPop allow users to employ Wi-Fi hotspots for voice and data, in order to save big bucks on a monthly voice, text and data plan. And when out of range of a hotspot, these MVNOs turn to their cellular partners to fill in the gaps. This is exactly what Google does with Project Fi. Handsets offered to customers of these hybrid carriers, are regular cellular-enabled phones that use special SIM cards to allow them to handle voice, text and data over the hybrid carrier's hotspots.
Now, FreedomPop has announced that it has signed a deal with chipmaker Intel to help it develop a Wi-Fi first smartphone, something that is currently not manufactured. Using Intel's low-priced "SoFIA" Atom x3 processors, FreedomPop's new handset will first seek out a Wi-Fi signal for calls, texts and data. And when the situation calls for a switchover to a cellular signal, the unit will do so "seamlessly."
FreedomPop claims to have the largest "aggregated" Wi-Fi network in existence, which can be accessed for voice, text and data for a monthly cost of just $5. Subscribers have a choice of data plans to choose from. The company has a number of phones it sells, including the
LG Volt
,
HTC Desire 510
,
Samsung Galaxy S4
and the
Apple iPhone 5
. It is also selling the
Samsung Galaxy Tab 3
tablet.
Part of the deal with Intel includes an investment by Intel Capital that will support the release of the brand new Wi-Fi first phone. All we know at this point is that the handset will be available in multiple markets sometime next year.
source:
Engadget