Free Apple app of the week will save you $2.99; Flowing uses the sounds of nature to help you relax
0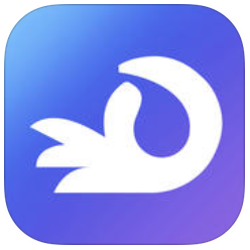 Apple's free iOS app of the week usually costs $2.99, but you can pick it up for free this week. Called
Flowing
~
Meditation & Mindfulness,
the app uses the sounds of nature to help you relax and sleep. The recordings can also be used to focus on tasks and work. The sounds of nature are recorded using a psychoacoustic 3D microphone. This allows the app to capture relaxing noises using the same process that your ears use to hear them.
According to the listing in the App Store, Flowing comes with features like:
Six high-quality flowing water scenes in 3D for headphones.
Three incredible musical masterpieces by Hollywood's rising star composer David Bawiec.​
Three guided meditations by Australian rising star Lua Lisa.
Sleep & meditation timer.
Mix in music, rain, rain on tent and birds.
Illustrations by the world's best nature illustrator, Marie Beschorner.
Motion-controlled 3D parallax sceneries.
An in-app mixer allows you to customize the sounds. And for the next week, the app won't cost you a dime. If you need to relax, meditate, focus and sleep better, this is definitely the app for you. All you need to do is tap on the sourcelink.
source: Flowing