Foxconn chairman Gou making sure production of Apple iPhone 6 goes smoothly
17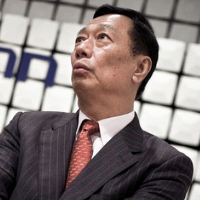 With
Apple ordering as many as 80 million units
of the 4.7 inch
Apple iPhone 6
and the 5.5 inch Apple iPhone phablet, contract manufacturer Foxconn is getting ready to reap a big pay day. Apple is such an important customer for Foxconn, that the company has its chairman, Terry Gou, overseeing production lines to make sure that everything is running smoothly.
The same industry sources that reported Gou's visit to the iPhone 6 assembly line, are also reporting that the sleeker design of the new models are creating difficulties on the assembly line. Apple
has had problems finding a vendor to supply it with batteries
that fit with the dimensions of the device.
Foxconn is expected to initially produce 70% of the 4.7 inch Apple iPhone 6 units, and 100% of the 5.5 inch iPhone phablets, that have been ordered.
source: DigiTimes