Fossil kicks off sitewide sale, save 25% on most smartwaches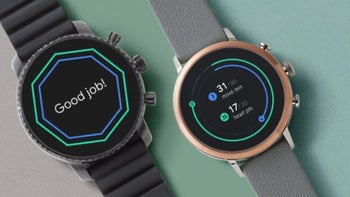 If you're looking to buy a smartwatch, there are plenty of choices under the $200 price mark. Samsung, LG, and Huawei offer decent wearable devices that aren't priced as high as Apple's Watch Series 4.
However, if you want something more stylish, Fossil has loads of smartwatches that won't break the bank. And when these smartwatches are on sale, it's hard to resist not buying one.
Starting today and until January 27, Fossil is running a
sitewide sale
on its smartwatches (male and female). Most of the smartwatches listed on Fossil's online store are 25% off with the use of a discount code:
BRRR25
.
There are dozens of options from the Fossil Q Explorist and Fossil Q Venture lineups, but you'll find many others by visiting Fossil's website. Just to give you an idea of how much you'll pay for a Fossil smartwatch during the sale, here are some deals:
Fossil Explorist Stainless Steel - $144.75
Fossil Explorist Brown Leather - $134.25
Fossil Explorist Navy Leather - $134.25
Fossil Venture Luggage Leather - $134.25
Fossil Venture Rose Two-Tone Steel - $144.75
Fossil Venture Sand Leather - $134.25
Fossil Venture Gold Steel - $144.75
Keep in mind that you have until the end of January 27 if you want to score a good deal on a Fossil smartwatch. It's also worth noting that you'll find some of these deals at "participating full-priced Fossil stores," not just online.