Five new features coming to BlackBerry 10.3.1 (Video)
34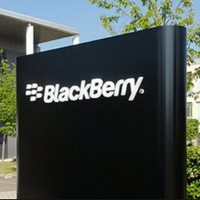 The
BlackBerry Passport
and the
Porsche Design P'9983
are the first two BlackBerry models to come with BlackBerry 10.3 installed (which includes BlackBerry Assistant). Already, BlackBerry 10.3.1 is in the works. A video has been posted on YouTube, revealing five interesting new features for the OS build.
The first feature on the video is Reverse Contrast. Instead of black on white, the screen shows white on black. Other colors show up as purple and orange. We can't say that this looks to be useful, but it is a way to customize your phone and make things seem fresh and new. With BlackBerry 10.3.1, users will be able to block contacts, and hide pictures and video. If you have some embarrassing photos of yourself that you might have snapped, this feature will allow you to keep them under wraps in case you lend someone your phone for a quick call. It also will prevent someone hanging around you from seeing something that you don't want them to see.
With Battery Saving Mode, you can preset when certain changes kick in to save the battery life on your phone. With this Mode in action, the screen brightness is lowered and notifications do not turn on the screen. You can decide to lower the maximum CPU performance, turn off data services and turn off "advanced interactions". And the last new feature on the video is Custom Notifications. With this feature, you can decide the ringtone that plays when you have a call, the color of the LED notification that accompanies various events, whether to show notifications on the lock screen, and more.
To check out these five new features coming to BlackBerry 10.3.1, click on the video below.
source:
PatrickMaxwell
via
Crackberry