First software update coming to Verizon's Samsung Galaxy S III
7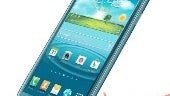 It's now been two months since Verizon released the Samsung Galaxy S III, and since then its been one of the hottest selling smartphones for the carrier this summer.
One thing that customers have waiting for is an update from Android Ice Cream Sandwich to Jelly Bean. Recently, there has been a leaked T-Mobile version of a Jelly Bean update, which has been
ported over
to the Verizon model in the form of a custom ROM. But Samsung has mad it clear that the official Jelly Bean may roll out
as early as next month
, but stated it was for the UK.
In the meantime,
Verizon will be sending out its first software update for the Galaxy S III
, though it's more of a incremental update. It is still ICS, but will bring you to
version I535VRALG7
. You may have either the "F2" or "G1" version on your phone, the only difference being that the "G1" removed some of the Google Search capability.
The main fix in the I535VRALG7 update is that it
will resolve the "No SIM" error message
that some people have been receiving, despite them changing out their SIM for a new one. Other benefits include improved stability and connectivity with Back Up Assistant, support for viewing the Guided Tour video's over the cellular network, improved data connectivity when using SBeam, and NFC tagging issues resolved.
One last benefit is that it adds
Verizon's Remote Diagnostics
, which allows Verizon Support remote access of your phone to help resolve any issue you may have when you call them with a problem.
There's no word yet on when the I535VRALG7 update will be rolling out, but it's relatively small at only 30.7MB.
source:
Verizon Wireless