First alleged render of the upcoming Huawei P7 flagship outed, phone sports an angular design
4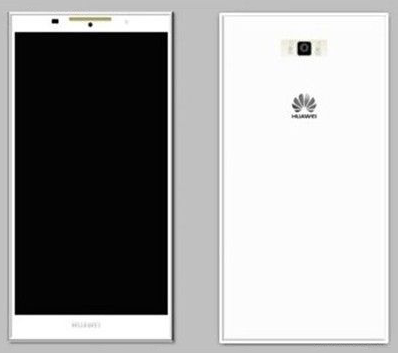 The flagship life cycle is coming to an end for quite a few notable companies, among which Chinese Huawei. Winning itself some international recognition thanks to its record-setting (at the time), 0.24in (6.18mm) quad-core
P6
flagship, the company now appears to be deep into the development of a successor. In fact, alleged insider sources have leaked what is said to be an actual render of the upcoming device.
Codenamed 'Sophia', the new devices is
expected
to rock a 5-inch, 1080p display, a 13-megapixel camera, 4G LTE connectivity, and a 2460mAh cell. Much alike to the Huawei P6, Sophia is rumored to be relying on an of in-house Hi-Silicon 910 processor -- a new-generation 1.6GHz, quad-core chip -- and 2GB of RAM. We've not yet tested this new piece of silicon, of course, but we've been hearing some impressive claims, promising that the CPU and GPU have both seen a 20%/100% surge in performance, respectively. This sounds an awful lot like the chip that comes packed into the company's new Ascend Mate 2 4G. Interestingly enough, the 4G-capable Mate 2 draws its power from a Qualcomm Snapdragon chip, as the company is behind on the new tech. This likely means that we will, once again, have a choice of two models, depending on the market -- Hi-Silicon processor for 3G models, and Snapdragon for 4G LTE. If so, that could cement the notion that Huawei is consistently one step behind the curve with its home-grown solutions.