Firefox 8 for Android released, brings security enhancements and more
4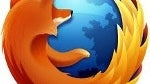 If that stock internet browser on your Android smartphone does not live up to your expectations, you are probably using one of its numerous alternatives. But even if it seemingly gets the job done, it is always a good idea seeing what the substitutes are, as they often come loaded with goodies you may have never thought you'd use.
Firefox for Android
, one of the most popular alternatives to that built-in web browser, has just been updated to version 8, which brings along a set of both minor and major improvements. A Master Password feature has been included in the app's latest release and lets you encrypt the usernames and passwords that the browser stores onto your device. Another new addition is the ability to add bookmarks on your home screen for quick access.
The number of add-ons compatible with Firefox 8 for Android is growing too. Over 160 of them are currently available for download, and developers are working hard on bringing new ones to the community. How can add-ons enhance the experience? Well, they can not only add some eye candy to the browser's interface, but can also add new features, such as the ability to search people and topics on Twitter, for example.
As always, Firefox 8 for Android is absolutely free to download and use, so do not hesitate to try it out. It works on devices running Android 2.0 and above.