Facebook seeks original shows from Hollywood agencies
2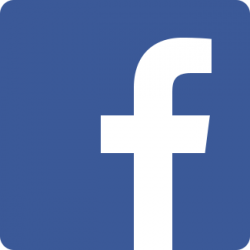 If you think that you have a television series inside of you dying to come out, now is the time to sit down in front of your keyboard to start pounding away at the keys. According to the
Wall Street Journal
, Facebook is reportedly scouring Hollywood agencies for original scripts. The report says that the social networking site is willing to commit itself to production budgets as high as $3 million per episode for some shows. It also is looking to spend $500,000 to $900,000 per episode on less expensive scripted fare. Facebook wants to own as much of the content as it can.
The idea is for Facebook to get a piece of the billions spent every year on television commercials. The target audience is the 13-to-34 age range with an emphasis on those 17-to-30 years old. Those in the know say that Facebook is seeking shows like Freeform's
Pretty Little Liars
, and ABC's
Scandal
and
The Bachelor
. The
Wall Street Journal
says that Facebook has already inked a deal for a show about relationships called
Strangers
, and a game show titled
Last State Standing
. It also will look at shows tossed away by networks. An example of this is MTV's
Loosely Exactly Nicole
, which was canned after one year.
In addition, Facebook is also seeking unscripted 10-minute videos to run in its Spotlight video section. The WSJ report says that creators of these videos will be given a guarantee of $5,000 to $20,000 per episode in ad revenue.
"We're supporting a small group of partners and creators as they experiment with the kinds of shows you can build a community around—from sports to comedy to reality to gaming. We're focused on episodic shows and helping all our partners understand what works across different verticals and topics."-Nick Grudin, Vice President of Media Partnerships, Netflix
Facebook is said to have told the Hollywood agents it has spoken with that it would like to launch late this summer, although that is being characterized as a "moving target." Unlike competitors like Netflix and Amazon that usually launch a show's entire season at one time, Facebook will release a season's worth of shows over time. And again unlike Netflix and Amazon, Facebook said that it will report viewership data to Hollywood.
source:
WallStreetJournal