Facebook announces mobile messaging data discount in 14 countries on 18 carriers
2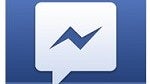 The status update and social network king has teamed up with 18 carriers in 14 countries to provide discounted, or in some cases, free data access for use of Facebook Messenger on those participating carriers.
The data access will be available "soon" and can be utilized via Messenger for Android, Messenger for iOS and Facebook for Every Phone, which the social network has optimized for chat.
So far, Facebook has announced the following carriers in these countries as committed to the promotion:
Azerbaydzhan – Backcell
Bahrain – Viva
Brazil – Oi
Bulgaria – Vivacom
Egypt – Etisalat
Portugal – TMN
India – Airtel and Reliance
Indonesia – Indosat, Smartfren, AXIS and XL Axiata
Ireland – Three
Italy – Tre
Malaysia – DiGi
Philippines – SMART
Saudi Arabia – STC
Thailand – DTAC
Facebook messenger is pretty popular, and the company claims that 3 out of 4 people on Facebook use messenger on one platform of another. Pricing and discounts were not announced, nor were any firm dates provided as to when these discounts or free services would be offered and for how long.
Aside from the obvious attention the promotion draws to Facebook Messenger, the origins and motivations for this promotion were not offered in the news release, so we do not have any background as to what led to this idea. It is certain to come in handy though, being able to get a discount on the data plan for using messenger. Get your thumbs ready!
via:
Engadget
Today we're announcing partnerships with mobile operators to provide free or discounted data access to Facebook messaging for their subscribers.

Through this promotion, free or discounted data access will be available in the coming months on Messenger for Android, Messenger for iOS and Facebook for Every Phone, which is now optimized for chat.

This promotion will be available from more than 18 operators in 14 countries. Operators committed to special pricing for Facebook messaging include TMN in Portugal, Three in Ireland, Airtel and Reliance in India, Vivacom in Bulgaria, Backcell in Azerbaydzhan, Indosat, Smartfren, AXIS and XL Axiata in Indonesia, SMART in Philippines, DiGi in Malaysia, DTAC in Thailand, Viva in Bahrain, STC in Saudi Arabia, Oi in Brazil, Etisalat in Egypt, and Tre in Italy.

Messaging on Facebook lets people connect with friends and contacts on the go, regardless of what device they are using. Three out of every four people on Facebook send a message on the platform each month, making messaging one of the most popular activities on Facebook. Today, Facebook messaging and chat can be accessed from more than 6,000 mobile phones via Facebook Messenger, Facebook for iOS and Android, Facebook for Every Phone, m.facebook.com and across other devices with Facebook integration.
Recommended Stories