Facebook Messenger launches new privacy, safety and security hub
3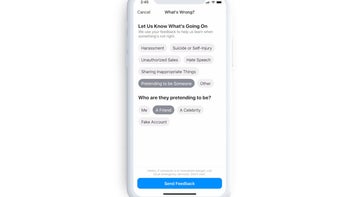 Facebook is trying to make it easier for
Messenger users
to protect their conversations from prying eyes by adding a dedicated hub that provides information about privacy, safety, and security. This isn't a feature update per se, but if you're looking for ways to make your conversations as private as possible, this is the best place to learn how you can do that.
The so-called Privacy and Safety Hub shows Messenger users more about their privacy settings and features like
Secret Conversations
, which can be used for end-to-end encrypted messaging. The site that can be accessed while on the go highlights ways to use tools that Facebook introduced for quite some time, including blocking and reporting, which should allow users to stop unwanted interactions and report an issue like someone impersonating a friend of celebrity.
On top of that, the hub contains information about how Messenger users can protect their accounts from potential hackers via login alerts and safer browsing to avoid malware. Also, details about how Facebook is removing fake accounts and identifies harmful links or images, as well as reduce the spread of misinformation are available as well.
For tech-savvy, Facebook provides an even deeper look into how the company approaches privacy and security, including under-the-hood looks at how some of these features work. Facebook Messenger users can visit the new section of the website,
www.messenger.com/privacy
, for more details about everything related to privacy, safety, and security.