Facebook Messenger gets support for 360-degree panoramas and HD videos
0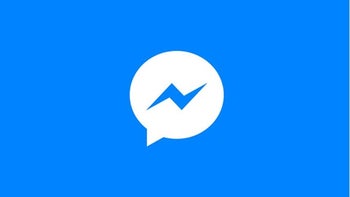 Facebook has been in hot water lately, what with its
mishandling of user data
. The company even put its
plans to unveil a smart speaker on hold
after the colossal public outrage that followed recent revelations about Facebook's practices of collecting and handling private user data. But hey, the company's took the time to update the Messenger app with HD videos and 360-degree photo support! So, that's neat... we guess.
360-degree panoramas can be differentiated from regular photos by a "Compass" icon that appears next to the photo,
AndroidCentral
reports. These interactive panoramas are viewable in both the Messenger app its desktop counterpart.
As far as HD videos go, you can now send 720p clips from your camera roll and newsfeed. Yes, the "HD" is in this case capped at just 720p. This limitation is in force both when sending videos over mobile data and Wi-Fi, which is rather unfortunate.
Support for 360-degree images is available worldwide,
AndroidCentral
reports, while HD videos are currently rolling out in 18 regions: the U.S., UK, Canada, Australia, Belgium, France, Finland, Denmark, Norway, Romania, Hong Kong, the Netherlands, Japan, Taiwan, South Korea, Singapore, Sweden, and Switzerland.