FCC warns of more phone service outages in areas affected by Irene
10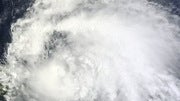 Hurricane Irene left chaos and destruction along her trail, and the phone line infrastructure was not spared from her wrath. However, the FCC has issued a disturbing statement this Sunday saying that
telephone service disruptions are about to get even worse
. All cell sites that are currently running on backup power will stop working as soon as their batteries go out causing even more service outages in the affected areas.
The commission added that Virginia, North Carolina, and Maryland have had their telecommunications infrastructure damaged the most – between 10 and 20 percent of all cell sites are currently out of order in those states. However, in some coastal counties that figure stands at the whopping 90 percent. Luckily, there have been no reports of 9-1-1 services being unable to respond to an emergency.
Reportedly, AT&T and T-Mobile have already dispatched their repair team units to take care of the affected cell towers and Verizon is providing charging stations in its retail stores across North Carolina. Until all the damage is fixed, the FCCurges residents to use their phones only when it is really necessaryin order to reduce network congestion.