FCC vote opens up some spectrum for low-cost or free mobile data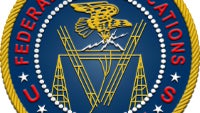 The FCC announced on Friday that it is opening up 100MHz of 3.5GHz spectrum for mobile broadband use. With 50MHz of the 3.5GHz band already set aside, the FCC's action means that 150MHz of the 3550 MHz to 3700 MHz band is now available for commercial use. Using "spectrum sharing technologies," wireless broadband users will be able to share the air waves with military radar systems and other current users without compromising secrecy.
Besides protecting those already using broadband in this space, the FCC ruling also adds two tiers to the Citizens Broadband Radio Service. The General Authorized Access tier will allow those with a certified device to use the spectrum without further Commission approval. This will allow for low-cost or free service to be offered to smartphone owners.
The Priority Access tier will allow for the auctioning off of "short-term priority rights" based on geography. To prevent interference from the different tiers, commercial corporations will set up (at a hefty charge, no doubt) Spectrum Sharing Systems so that all the users of this band can peacefully co-exist.
Before anything really gets done with this order, the FCC will allow for a comment period relating to several of the topics covered by the Commission's actions.
source:
FCC
via
Engadget