FCC documents reveal host of pictures of Casio G'zOne rugged Android device
15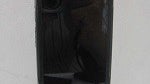 Last October,
we caught wind of an LTE capable Casio G'zOne for Verizon
visiting the FCC. At the time, most of the documentation was requested to be kept confidential for a short-term basis. Among those short-term requests were photos of the outside and inside of the device, from just about every angle as well as the user manual.
That short-term has passed, and now to documentation on this G'zOne, noted as model C811, bares all for us to see.
Specification-wise, we can only go by this device's Japanese counterpart, known as the G'zOne Type-L. That device is running Android 4.0 and has a dual-core 1.5GHz processor. It also has 1GB of RAM, a 4-inch WVGA display, 8.1MP camera, Wi-Fi, NFC, and Bluetooth 4.0 LE. According to the user manual, an 8GB microSD card will be included with this new G'zOne.
We would like to think that if Verizon announces this device now, it will be running later version of Android, but it is distinctly possible that we could see ICS at this G'zOne's debut. Outside of that, the device is packing rugged good looks, will have an OEM extended battery option (2,920mAh) in addition to its standard 1,800mAh power source, and wireless charging will also be available. Like the previous G'zOne Commando, this will meet MIL-STE-810G standards for water resistance, withstanding dust or a drop from about 1.5 meters.
Despite this device making its appearance at the FCC several months ago, we do not have any information about price or availability with Big Red. It cannot arrive too soon however,
its predecessor (model C771) turns two-years old
in a couple days. In the meantime, we have a bunch of photos of the device from the FCC documentation below.
source:
FCC