Exclusive: Motorola is testing multiple tablets for summer 2015
7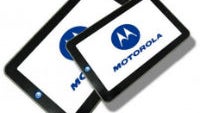 Today has been a big day for Motorola leaks, and we have one more big one for you. After getting a (confusing) breakdown of
Motorola's smartphone pipeline for the end of 2014
, we're now getting word that Motorola is getting back into the tablet game. In fact, Motorola is testing multiple tablets for release next year.
According to a source close to the situation, Motorola is currently testing tablets in around 7-inches as well as 11-inch and 12.5 inch tablets. Right now, the 7-inch tablets in testing are more fully on the development path for release. It is unclear if the 11 or 12.5-inch tablets will ever make it to market, but they are still in the testing phase. The 7-inch tablets being tested are currently running on the Snapdragon 801 SoC, but we're being told that the plan is actually to use the
Tegra K1
chip for the final product.
Assuming the tablets make it through testing, the aim is to release them in the summer of 2015. As mentioned, it is more likely that we'll see the 7-inch Motorola tablet than the larger ones. We haven't gotten word on Moto Maker integration, but before leaving Motorola, ex-CEO
Dennis Woodside
did say "there might be a day" when Motorola offered a tablet with Moto Maker customization.