Encyclopaedia-Britannica for iPhone and iPad provides the world's knowledge for $1.99 per month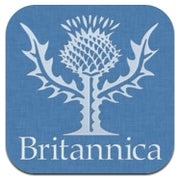 After 244 years of existence, Encyclopaedia-Britannica waved its paper edition goodbye and entered into the digital era. And what better way to live on for generations to come than in the form of a smartphone and tablet application? That is right:
the new Encyclopaedia-Britannica iPhone and iPad app is here
providing extensive information about pretty much everything in the universe.
It does not come for free, however. Although the Encyclopaedia-Britannica is free to download, having complete access to all the knowledge it contains will cost you $1.99 per month. Still, that is a small price to pay considering what you get in exchange. Also, users who prefer not to subscribe will have full access to the top 100 articles, and the first 100 words of all other articles will be accessible as well. Among the remainder of goodies that come for free we have an "On this day" section listing notable events that occurred on the day, on which the app is being used.
Interested? Then just follow the source link below and check out the Encyclopaedia-Britannica app. Oh, and if you happen to be an Android or a Windows Phone user, rest assured that a version for your platform of choice will come sooner than later.