Encrypted SMS is now default in CyanogenMod nightlies
13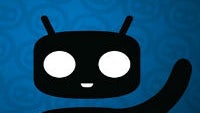 CyanogenMod has been working on adding WhisperSystems encrypted SMS to its custom Android ROM since this past
June
, and it looks like the work is now done. CyanogenMod and WhisperSystems announced today that as of now, CyanogenMod nightlies will have SMS encryption built-in and turned on by default.
The SMS encryption will be system wide, and you won't have to do anything at all to get it working. It has been developed to integrate with TextSecure, an open-source cross-platform client that encrypts SMS messages on your device, and it will also encrypt messages that are sent as long as the recipient is also using a TextSecure app. The impressive bit for CyanogenMod users is that the encryption is built-in as middleware, so it will encrypt messages no matter what SMS application you use.
The encryption has been built-in to CyanogenMod 10.2 nightlies, and is rolling out. Once everything checks out, it will also be added to CM 11, and be a default part of the system from here on out.