ESPN ScoreCenter finally takes the name it always deserved: SportsCenter
4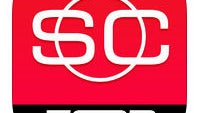 If you're a sports fan, there's a fair chance that you have had ESPN's ScoreCenter app installed on your device. And, if you have had that app installed on your device, there's also a fair chance that you have misread the name of that app countless times because it made absolutely no sense that the app was called ScoreCenter and not SportsCenter. Well, with version 4.0, that error has finally been fixed.
We would guess that it was named ScoreCenter to begin with because that's all it offered: scores. Now, the app is much more fully featured, so it gets to be SportsCenter without worry of sullying the name. Version 4.0 of the app brings a number of improvements beyond the name change. The app now includes Favorites, so you can easily get news and scores about your favorite teams; Clubhouses, which are centralized spots for each team in every league; and Inbox, which seems to be the archived version of Favorites.
Real-time content is also improved with ESPN Now, which mixes together real-time game updates and social media updates; and, Game Pages have been improved with easier sharing options and easier access to GameCast. There is also finally a Search feature for the app.
Unfortunately, this update has only been released on iOS so far. Android received a minor update, but that only brought the app to version 3.2.1. No word on when Android will see the version 4 update.
*Update* The new version of the app is now available for both iOS and Android.