EE has set handset and data pricing for upcoming LTE launch in the UK
1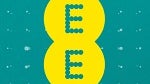 EE's LTE network is set to live on October 30th. The carrier has now divulged tariff (rate plan for readers in the US) and handset pricing. The handsets have been available through T-Mobile and Orange on the existing rates. This is the new EE branded pricing.
All the plans include unlimited voice and text and the contracts run for 2 years. That leaves the cost of the handsets and the tiered data plans. If you were holding out for unlimited data, you will be let down. However, with these data plans, all subscribers can use British Telecom's Wi-Fi hotspots for free.
The data plans are tiered at 500MB (£36), 1GB (£41), 3GB (£46), 5GB (£51) and 8GB (£56). For those that really cook the airwaves, there is a business plan available at 16GB (£60). Compared to the plans available on T-Mobile and Orange, these are pretty aggressive. That generally equates to an increase in how much the handset costs on the lower-end tariffs, but in this case, the damage does not look too terrifying.
Here is how it all breaks down:

EE also has 12 month contracts available at a cost of £10 more per month on which ever tariff is chosen. If you have your own equipment, it will be welcome to join the plans beginning November 9th on a 12 month SIM-only plan. Those plans will be £15 per month less than the two-year agreement tariffs. For £5 more per month, EE subscribers can take their unlimited voice and text allowance abroad across select countries in Europe and elsewhere in the world, though a data add-on will be required.
If you are already an existing EE subscriber and you want to move to the new plans, anyone who signed up within the last six months may do so for a one-time fee of £99. Those who have less than six months left on their contract will be able to make the switch early, but they will have to pay for the final months on their contract. EE will offer a 33% discount on the remaining contract if that is of any comfort.
The news does not stop there, as EE will also offer anyone paying more than £41 or more per month a free add-on such as, music streaming by Deezer, two free mobile games per month, or live mobile TV (19 channels). EE will also be launching its own on-demand film service as well. The incentive with that little add-on is customers will be offered a coupon every week which they may redeem to watch any movie in the collection for free. Customers of Orange who like to use "Orange Wednesdays" will be taken care of, EE will offer an identical service, allowing customers to buy two movie tickets for the price of one every Wednesday at cinemas throughout the UK.
source:
EE
via
The Verge