Dropbox for iOS updated to version 1.5, automatic photo upload added
1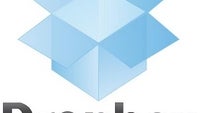 Dropbox for iOS has just been updated
to version 1.5 adding a feature that Android users have been enjoying for a while – automatic photo and video uploads. That can be done either over cellular, or when you are connected to a Wi-Fi network. And just like it is on the app's Android version, users will get additional space for using the auto upload feature. Up to 3GB will be added to their storage allowance, 500MB at a time.
For those of you who are new to Dropbox, it is a free service that offers cloud-based file storage – starting from 2GB, and with additional space added through a referral program. The files are accessible via the Dropbox web site, desktop client, or mobile application. Additional space can be purchased with a monthly subscription.
If you are a Dropbox user already, keep an eye out for the update, and if you have not tried the service yet, feel free to check it out by following the link below.