Driving for the holidays? Google Maps has your back this three-day weekend
1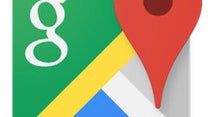 The upcoming Memorial Day weekend is traditionally a time when Americans get into their station wagons or vans, load the kids in the back seat, and take a road trip. With potentially millions of cars taking the highways at the same time, traffic problems are sure to take place. The good news is that Google Maps has your back.
Google is updating Google Maps with new traffic alerts. When you type your destination into the app, you will see a list of any traffic issues on the bottom of the screen. You will also see an estimate of how much longer it will take you to get to where you want to go. Google Maps will also give you suggestions for alternate routes, and will tell you if a recommended route is the fastest, or is suggested so that you can avoid a backup.
Speaking of a Memorial Day vacation, Google took a look at the top six trending searches from last year. It seems like Americans are interested in spending their Memorial Day at the beach, stuffing their faces and eating Ice Cream. With the update to Google Maps, the good news is that wherever you plan on going for the holiday, the app will get you there faster.
source:
Google
via
AndroidCentral