Do you use your phone to follow your favorite sport(s)?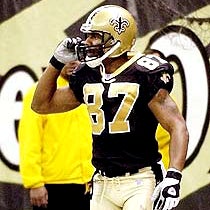 At 4PM Eastern today, the official first kickoff of the Brazil-Croatia match will descend the world into the madness of the FIFA World Cup 2014 edition, for the joy of beer and TV makers.
With the
Sony Xperia Z2
being the
official smartphone of the tournament
, you can bet that there are plenty of apps out there that allow you to follow the World Cup on the go, if the games' time zone doesn't really fit your schedule. We even
rounded up some of the best apps
for the three popular mobile platforms that will let you follow the championship from the comfort of your own phone.
That's why we wanted to ask you if your phone often becomes the go-to source for the latest on your favorite sports team or individual athlete. Are you obsessed to the point that you have apps which push notifications to your status bar each time your team scores, or do you prefer more traditional media to get your sports fix? Tell us in the poll below, and elaborate on the level of your love story with sports... and phones.