Do you have a Google Play gift card? Here's how to redeem it
7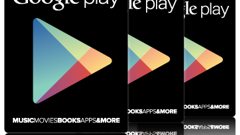 Please note: this is a tutorial for inexperienced users.
Launched by Google back in 2012, Google Play gift cards were initially available only in the US. Now, however, you can get them in more than 20 countries around the world. Once you're in possession of a Google Play gift card, you can redeem it whenever you want: these gift cards never expire.
So, how exactly do you redeem a Google Play gift card? Well, the process is very simple, and you can do it on your Android phone / tablet, as well as on any PC.
On your Android device, open the Google Play Store app and tap on the menu button that you'll see in the upper left corner. When the menu is open, you'll notice a Redeem option (among others) - tap on it, and you're now ready to enter your gift code (which can be found on the back of the Google Play gift card after you remove the special "Scratch to reveal code" grey area). The process is similar on a PC once you open https://play.google.com/store in a browser (you need to be logged in with your Google account).
In case you're not sure if Google Play gift cards are available in your region, here's a complete list of the countries where you can get them from: Australia, Austria, Belgium, Brazil, Canada, Denmark, Finland, France, Germany, Greece, Hong Kong, Ireland, Italy, Japan, Mexico, New Zealand, Norway, Poland, Portugal, Singapore, South Africa, South Korea, Spain, Sweden, Switzerland, Turkey, United Kingdom, and (of course) United States. In the US, Google Play gift cards are available in variants of $10, $15, $25, and $50. In other countries, their value is relatively similar (for example, in the Euro zone they're worth €15, €25, and €50, though the €10 option is notably absent).
You can not use Google Play gift cards to purchase devices from Google Store. Instead, you can use them to buy apps, e-books, music, and video content from Google Play (and
only
from Google Play).