Did the Apple iPhone 4S already meet the FCC?; sushi picture was taken by an Apple iPhone 4S
2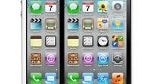 We have a couple of interesting tidbits
about the Apple iPhone 4S
to report. One is that the device has apparently visited the FCC and has been given the green light to continue to launch. While there is no branding on the diagrams to indicate that it actually was the iPhone 4S that met with the FCC, considering the timing of the story, well, what else could it be? The diagram shows a model number of A1387, a 30 pin connector at the bottom of the phone along with the primary antenna.
The second interesting note dates back to
a picture we showed you nearly a month ago of the sushi lunch belonging to an Apple engineer
. At the time, it appeared
that the photo was taken by an 8MP camera on an iPhone
, which of course ruled out the Apple iPhone 4 with its 5MP shooter. That led to the conclusion that the picture was snapped from the 8MP camera on what was expected to be the iPhone 5. The actual specs of the picture match up perfectly with the new camera on the iPhone 4S: 3264 x 2448 image size, F2.4 aperture, and a focal length of 4.3mm. While the picture was not taken by an Apple iPhone 5, it was snapped
by the fifth-generation Apple iPhone
which we think was a pretty good call after all.
source:
FCC
via
Engadget
(FCC),
MacRumors
(Photo)