Did Samsung accidentally show us the Samsung Galaxy Note 8.0?
13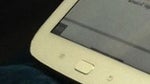 A Garnet Red version of the
Samsung Galaxy Note 10.1
tablet is now available. To help get the word out, Sammy sent out one of those pictures it is known for, using a Korean model and of course, a chef. While that is great and all, the more interesting part of the photo is the background where it would seem that the
Samsung Galaxy Note 8.0
has appeared.
The tablet has been seen before
thanks to earlier spy shots, and we do have to say that it looks to be the
spitting image
of the earlier pictures.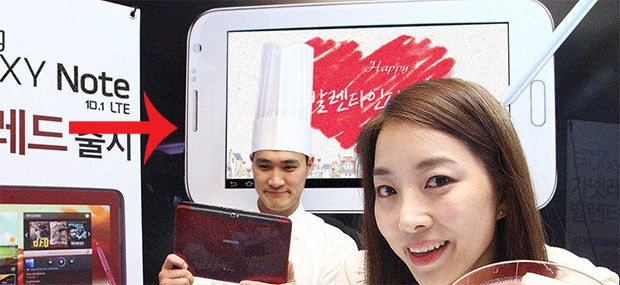 Is that the Samsung Galaxy Note 8.0 in the background?
With an 8 inch screen, we don't need a piano to drop on our heads to understand exactly
which competing device
the Korean manufacturer is aiming for with this tablet. With a rumored 8 inch 1280 x 800 screen, a quad-core 1.6GHz processor, 2GB of RAM, and the S Pen, the talked about $250-$300 price would seem to leave the competition in the dust. Which is why the rumored sequel to that competitor's tablet is
supposed to offer a Retina display
(Darn! We gave away the name of the competitor).
We are expecting to see the Samsung Galaxy Note 8.0 at MWC in Barcelona in just a bit more than a week from now. Keep your eyes
right here!
source:
SammyHub