Dickson: Apple is putting the finishing touches on its Siri-powered Amazon Echo competitor
11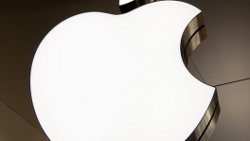 Notorious Apple tipster Sonny Dickson has some interesting information that he has disseminated by tweet. Dickson says that Apple is almost done developing a smart speaker of its very own. These are among the hottest new tech products, and the market is led by Amazon which created the category in 2014 with the Amazon Echo, The smart speaker product combines a speaker and a virtual assistant. In the case of the Echo, the Alexa personal assistant has become so popular that Motorola and Huawei have both put her on some handsets.
The Google Home uses Google Assistant and
the upcoming Microsoft Harman Kardon Invoke
combines a premium speaker with Cortana. Now, Dickson says that Apple's smart speaker will be marketed as a Siri/AirPlay device that employs some technology from its Beats line of headphones. Dickson adds that the device will feature a different kind of iOS running the show, unless Apple's smart speaker comes with a touchscreen. That's not too farfetched. After all, yesterday we told you that Amazon is reportedly working on
a version of the Echo that will feature a video screen
.
If Apple is putting the final touches on a smart speaker, we could see it unveiled at WWDC. The Developer conference runs this year from June 5th to June 9th.
source:
@SonnyDickson
via RedmondPie